Article
The ripple effect of default payments on digital lenders
It's prudent for lenders to be proactive and flexible with member payment options.
October 10, 2023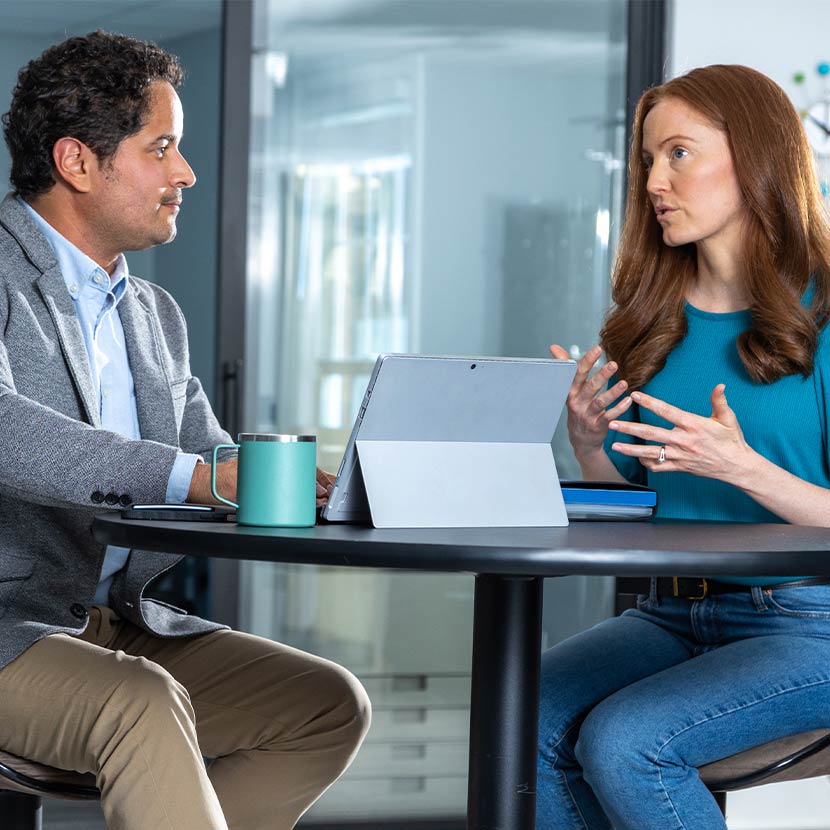 By Danielle Sesko, Director, Product Management TruStage™
Digital lending platforms have emerged as financial industry game-changers, revolutionizing the way people access credit. These platforms offer unprecedented convenience and accessibility, helping make loans available at the click of a button.
However, as with any innovation, there are potential pitfalls that could have far-reaching consequences. One pressing issue faced by digital lenders is the negative impact of default payments.
It's prudent for lenders to be proactive and flexible with member payment options.
Default payment impacts on digital lenders
Defaults can stem from various factors, including unforeseen financial hardships, job loss, medical emergencies or mismanagement of finances. Currently, 2.1% of people who own a credit card are behind on their payments, and it's predicted this number will rise to 2.6% by the end of 2023.¹
This rise in delinquencies is happening across many loan types — credit cards, unsecured personal loans and auto loans — as consumer demand continues to stay strong despite rising prices. Delinquencies on unsecured personal loans will likely increase to 4.3% in 2023, while the percentage of borrowers who are behind on their auto loans is predicted to climb to 1.95%.¹
Although default payments could affect any financial institution, digital lending platforms face unique challenges due to their distinct infrastructure.
Liquidity crunch for lenders
At the foundation of lending is having the available capital to lend and then borrowers consistently making their loan payments. Default payments disrupt this balance, leading to a liquidity crunch for lenders. Funds that should have been repaid and reinvested in new loans are now unavailable, potentially stunting the growth of the lending platform.
Erosion of capacity providers' confidence
Digital lenders operate differently than traditional financial institutions, which, depending on their business model, may make them more vulnerable to financial shocks caused by a high volume of default payments. The resources that digital lenders must allocate to cover these losses could directly impact their financial stability.
Many digital lenders attract funding from capacity providers who expect consistent returns. Default payments disrupt these expectations, which could lead to a dip in capacity providers' confidence and potentially impacting the valuation and future funding prospects of the platform.
Impact on interest rates and loan terms
To offset losses from default payments, lenders may need to raise interest rates on loans or reduce the availability of certain loan products. This could make borrowing more expensive for members and limit their access to credit. Additionally, digital lenders might impose stricter eligibility criteria, making it challenging for those who genuinely need financial assistance to obtain loans.
Operational challenges
Processing and handling default payments require resources, time and effort on the part of the digital lender. Resources that could have been devoted to improving user experience or developing better risk assessment may have to be allocated to manage the fallout from defaulting borrowers.
Financial strain on borrowers
Of course, defaulting on a loan could have serious consequences for borrowers. It could damage their credit scores, making it difficult for them to access credit in the future. Additionally, defaulting often leads to increased stress, financial strain and potential legal actions. The initial relief from quick and simple borrowing could quickly turn into a heavy burden.
Restrain the ripple effect
While the negative impact of default payments is undeniable, there are steps you could take to help mitigate these challenges. Digital lenders that approach payment protection and flexible payment options proactively and transparently could gain trust from consumers, creating life-long brand loyalty.
Loan payment solutions: Incorporating loan payment protection as a component of the loan could help protect both borrowers and you from the risk of default.
Flexible payment plans: Provide payment options or make special arrangements to help consumers who are experiencing financial hardship manage their payments and avoid default.
Effective risk management: Implement robust risk management practices to help identify and address potential default risks early on.
Financial education: Help empower consumers with financial literacy programs to help prevent defaults caused by lack of financial knowledge.
Proactive communication: Establish open lines of communication with consumers facing financial difficulties to explore viable solutions before defaults occur.
Diversified loan portfolio: Maintain a diverse range of loan products to distribute risk across various sectors and help reduce overreliance on a single loan type.
TruStage™ Payment Guard Insurance
TruStage™ Payment Guard is an embedded insurance solution built for digital lenders, designed to help attract more borrowers and help protect against unexpected covered losses that could lead to borrower defaults. Loan payment insurance is in high demand with our fluctuating economic performance.
Loans with Payment Guard could be better for lenders and borrowers. See the benefits for yourself.
Payment Guard is designed to provide these benefits
Designed to differentiate your loans. Increase originations.
Help improve portfolio health. Attract more capacity.
Build lender confidence. Expand underwriting.
May decrease collection burden. Reduce operating expenses.
Help add additional value to your business model.
Lightweight integration. Rapid time to market.
With TruStage Payment Guard Insurance, new eligible loans are protected against covered losses due to unexpected job loss or disability. Programs are customizable to a consumer's budget and supported by TruStage's digital claims experience team.
While digital lending has revolutionized access to credit, default payments represent a significant challenge that cannot be ignored. The domino effect triggered by defaulting borrowers could have a detrimental impact on lenders and borrowers alike. As the industry continues to mature, it is crucial for digital lenders to find innovative ways to help manage default rates effectively.
Striking a balance between responsible lending practices, robust risk assessment and borrower education could help mitigate the negative repercussions of default payments and ensure the long-term sustainability of digital lending platforms.
Want to learn more?
Learn more about embedded insurance and loan payment protection products at TruStage Payment Guard Insurance.