ULEND Academy®
An educational experience that helps credit union staff become better consultants, helping credit unions put members first in the lending process.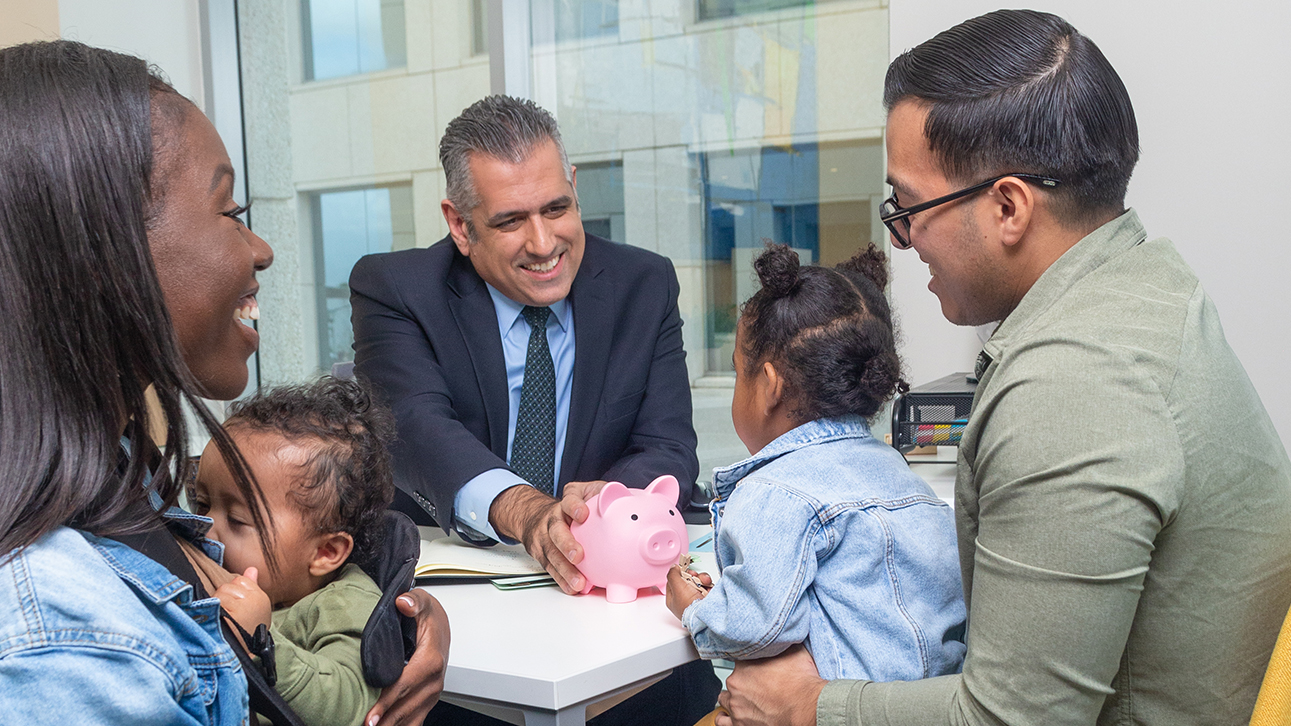 In these lender workshops, your team can expect to help:
| | | |
| --- | --- | --- |
| Grow lender skills | Improve member service | Engage in interactive training |
Participants learn how to help make the shift from transactional to consultative during the loan event by focusing on the member and improving the overall lending experience. The workshop offers interactive hands-on learning and participants are taught practical skills they can apply immediately.
Member expectations are evolving rapidly and it's vital for credit unions to keep up, by meeting and exceeding expectations. ULEND Academy's curriculum helps credit unions deliver exceptional member experiences.
ULEND curriculum
Workshops are provided at no cost for all lending customers and are available both live and virtually. Workshops focus on the following areas and are designed to help lenders improve specific skills in these areas.
Social savvy
Recognize personal style and how it is perceived by others.
Identify other styles and comfortably interact with members.
Deliver targeted communications for the appropriate medium.
Plan & prep
Utilize the information from your core system.
Identify what to look for to analyze the needs of your member.
Prepare when there is no time to plan.
Consultation
Uncover member needs with targeted questioning strategies.
Identify the life stages & goals of your members.
Review the credit report and positively influence the member's score.
Structure the loan
Calculate & effectively use basic ratios that apply in lending.
Identify the 5 C's of credit that translate to risk.
Use compensating factors to build a loan that will be approved for all members.
Underwriting
Recognize opportunities to take smart risks.
Utilize the 5 C's of credit when analyzing the loan application.
Formulate alternatives that positively impact loan decisions.
Present the right solution
Connect products and services to members' needs and life stages.
Build creative options/personalized packages for every member.
Find ways to say yes to the member.
Close with purpose
Personalize the experience to the unique needs of the member.
Make appropriate referrals and follow-up as needed.
Set expectations to connect with the member on future opportunities.
Hands-on application
Apply the skills immediately during hands-on learning.
Receive immediate feedback from real-time coaching.
Discuss how each step of the member experience applies across the various lending channels.
Contact the ULEND team
Interested in more information about ULEND Academy workshops? Let us know, and we'll be in touch with more details.
Contact us