Accidental Death and Dismemberment Insurance for consumers
Updated coverage helps add value for your members and sets your credit union apart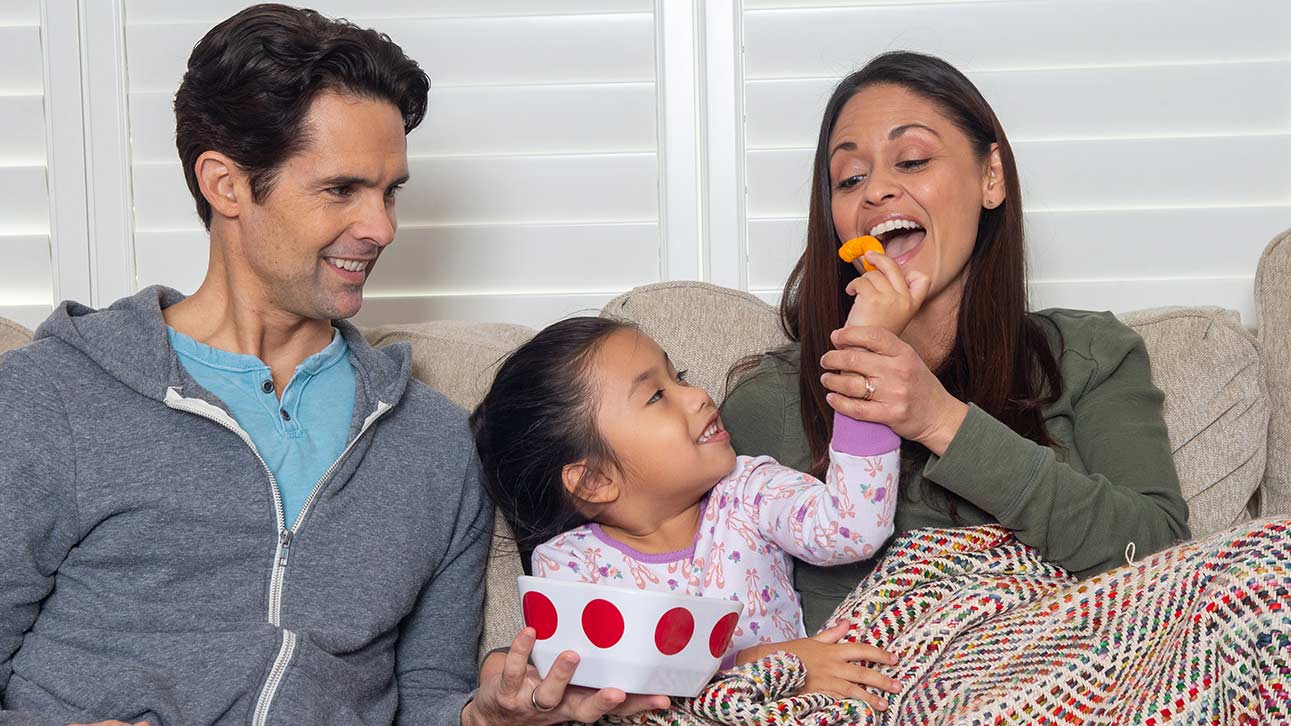 Updated coverage helps add value for your members
When you offer your members more meaningful AD&D benefits, your credit union could continue to build long-term growth through long-lasting relationships.
New contributory AD&D product details
Beginning on or after January 1, 2023, the new contributory AD&D product will be available for your members to purchase.
Product features
The goal of developing a new Accidental Death & Dismemberment (AD&D) product is to deliver more value to members and credit unions. AD&D has been around for a long time. When the coverage was first offered, more people working in jobs with a higher risk of injury than there are today. Over the years, that level of risk has changed, and modern-day consumers face different kinds of risks that could jeopardize their financial security.

Over the course of the strategy refresh for AD&D, consumers have been our design partners along the way, helping us to learn from them to ensure we're developing a product that meets their needs. We learned what they liked or disliked, what they found clear or confusing — all helped us iterate and improve ideas to increase the relevance and value of AD&D.
We've learned a lot from them along the way, including how deeply emotional this topic is for them. For some, it's a topic that they don't even want to talk about; while others want to be empowered to make the right choice for their needs.

Riders:

The primary difference between the current AD&D product and the new offering is the addition of two optional riders to the contributory product:

Cancer, Heart Attack and Stroke
Cancer

These riders are optional for the member and pay a living benefit if the member is diagnosed with any of the covered conditions.
The riders require that the member has a contributory policy.
Please note, riders are not available in California, Connecticut, Michigan, New Hampshire, South Dakota, or Tennessee.

Increasing benefit:

The new contributory product also has a more robust increasing benefit (referred to as "inflation guard" on the current AD&D product).
In the new product, the additional amount for each covered person will increase by 5% of the original coverage amount every year to a maximum total increase of 50% (vs. 5% every other year for a total increase of 25% in the current AD&D product)*. We are not aware of any other companies partnering with credit unions that offer this level of increasing benefit.
This feature was a benefit that resonated with consumers, as they felt like they were being rewarded for their loyalty. The increasing benefit will bring additional value to every member who purchases contributory coverage and keeps it for more than a year.


Seatbelt & airbag:

A seatbelt and airbag benefit is now included in the contributory policy. This means that if a member suffers an accidental death or dismemberment while wearing a seatbelt, or sitting in a seat protected by an airbag, their benefit amount is increased by 10% (up to a maximum of $10,000).

Accidental dismemberment:

Since we are adding value to the increasing benefit feature, and because dismemberment claims have only made up a very small percentage of our total claims, the new contributory product will have a reduction in dismemberment benefits. The dismemberment benefits will remain in the product, but with a 50% reduction in benefit amount.
Although this is a decrease in benefits, remember that we are reducing a benefit that only a very limited number of people file a claim for and the benefits we are increasing should have positive impacts on

everyone

who purchases a contributory certificate.
There are no changes to the basic (no-cost) product.
Rider benefits
The main difference between the riders offered on the new AD&D product and what you might see in a typical standalone critical illness policy is the fact that the riders have guaranteed acceptance.
There is no underwriting, which makes it quick and easy for members to get coverage.
Also, unlike many standalone benefits, the riders have locked in rates and employment is not necessary to be eligible.

Yes, the cost of the riders is in addition to the cost of the contributory coverage.

No, the riders are not available in California, Connecticut, Michigan, New Hampshire, South Dakota, or Tennessee. These states did not approve the riders because the riders are not related to the base policy in terms of what it covers. The base policy covers accidents, while the riders cover cancer, heart attack and stroke.

Yes, the rider benefit reduces by 50% at age 70 similar to the current AD&D contributory product.
Unlike the AD&D contributory product, members are not able to purchase the riders after age 70.

Yes, this information will be available on CU Navigator.
Impacts to existing policies and certificates
There is no impact to members with existing coverage.

No, the new AD&D group policy documents are in addition to and do not replace your existing group policy documents.
Since we are not making changes to existing policyholders, you should keep your existing group policy documents in your records.

Existing credit union compensation rates will remain the same; however, credit unions will not be compensated on the premium paid for the riders.
The riders were built to enhance member value, and our product is priced to pay a higher level of benefits. Due to this, we are unable to pay royalties on the riders. We anticipate the presence of the riders will drive increased volume on the contributory business, in which credit union royalty rates will remain the same.

There will not be changes to member or basic rates.
Marketing to members
In approved and implemented states, the new AD&D product is available in all channels; however, the riders are only available to be purchased in the consumer sales call center and on TruStage.com.
Currently, the riders are not marketed in direct mail.
Credit union communication
Your credit union was sent a notification packet through the mail. For states approved most recently, the notification was sent on October 10, 2022.
Based on your state requirements, the packet you received may have included:

Cover letter:

this explains what's changing and highlights of the new product benefits.

AD&D group policy and group policy application:

these reflect the new AD&D product and replace your current policy and application documents.

Contract amendment

: addresses royalties not being paid on riders and any additional changes in endorsements. (Amendments will not be included for credit unions in California, Connecticut, Michigan, New Hampshire, South Dakota, and Tennessee.)

State-specific requirements:

Additional information (i.e. privacy notice) varies by state.

You do not need to sign and return the amendment or group policy application.
Please file the new AD&D group policy, group policy application and contract amendment with your existing documents.