Slips, trips, & falls
Surprisingly, both volume (48% of all Workers Compensation claims) and severity (54% of total incurred loss dollars) of credit union slip, trip, & fall claims are about 20 basis points higher than the banking industry.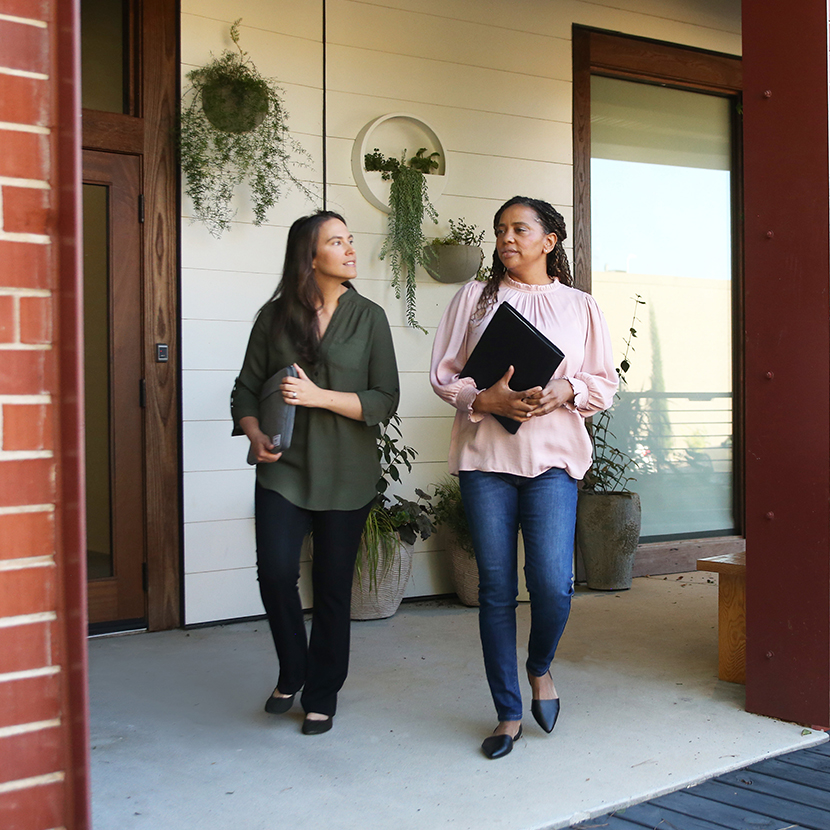 Even a seemingly minor workplace or employee incident may result in expensive claims cost or even legal action. In fact, slips, trips, and falls are a significant cause of workplace injuries resulting in 48% of all Workers Compensation claims and 54% of the total incurred loss dollars.1 Surprisingly, both volume and severity of credit union slip, trip & fall claims are about 20 basis points higher than the banking industry according to loss data from The Hartford.1
Unsafe behaviors and conditions, as well as absence of safety alertness, can lead to these types of injuries. Work injuries can be expensive with costs of injury treatment, investigating accidents, implementing corrective measures, training replacement employees, and dealing with lost productivity. It really adds up quickly.
More slips, trips and falls information
Slips, trips and falls are a significant cause of workplace injuries. Unsafe behaviors and conditions as well as absence of safety alertness can lead to these types of injuries. One practice to consider is holding quick five- or ten-minute department talks or huddles periodically to discuss office safety wellness issues, to share relevant pointers, and to incorporate team member suggestions.

By having a comprehensive Safety Plan and taking action to implement and enforce it, employers can proactively minimize preventable injuries. In addition, you can successfully defend against claims that occur as a direct result of an employee's failure to follow the safety plan or rules.

A Safety Plan is a comprehensive tool that provides a framework for safety practices. The Plan should clearly explain all safety protocols including housekeeping practice and be provided in writing. Each plan is targeted to a specific department or activity — meaning several safety plans may exist.

Poorly maintained flooring, wet and slippery steps, loose handrails, or no truncated domes on approaches can be all that is needed to lead to injuries. Every office location is different which presents a different risk or threat profile; using signage, rugs, or mats can go a long way to reducing hazards. One cost-effective solution is using ice alert signs that turn to a blue color when temperatures are below freezing. They are a great reminder regardless of geographic location.

Credit unions are encouraged to implement a periodic inspection plan of each facility to identify potential hazards due to unsafe conditions and unsafe practices. The facility manager should appoint an individual/s responsible for conducting a monthly inspection of the indoor and outdoor walking surfaces. Avoid limiting inspections to unsafe physical conditions and include observations of unsafe work methods and practices.

Inspections can be one of the best methods to demonstrate your commitment to employee safety. Regular inspections encourage employees to analyze their own immediate work areas and implement corrective action.

A key element in your safety program is the initial training of employees. It is critical for employees to understand your credit union's safety program, policy, and plan. Employees should be expected to practice the proper safety attitude and work procedures on a consistent basis. Employees should report all slip, trip, and fall incidents and near misses to their supervisor right away — preferably within the shift that they occur. Research shows that the sooner a claim is reported, the lower the cost of the claim and the sooner the employee returns to work.

The credit union's assigned Safety Coordinator should investigate to determine the cause of the incident and determine whether the employee(s) involved were following established safety policies or government safety regulations. After completing the incident investigations, the next step is to report the findings and work with supervisors and employees to develop plans to prevent similar incidents.