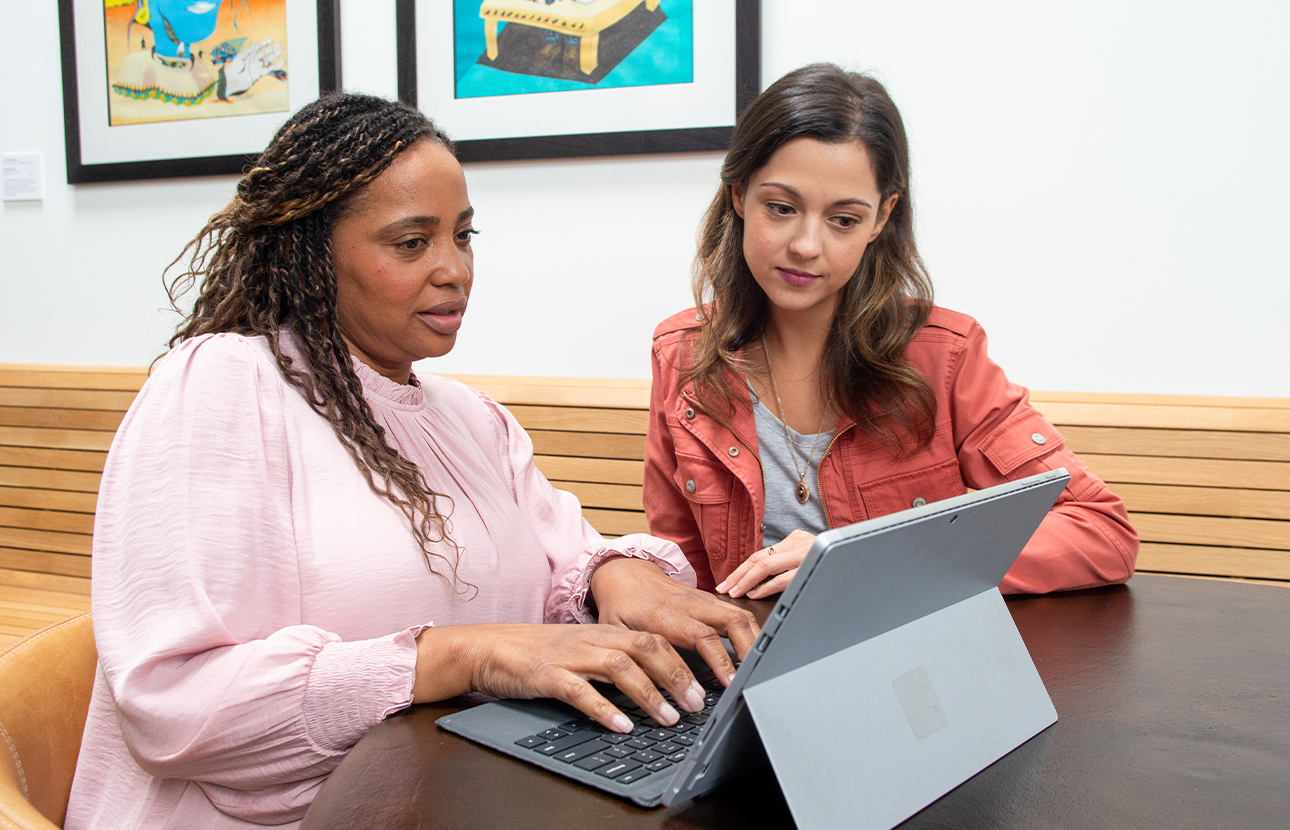 Diversity, equity and inclusion services
Build belonging with your employees
Take care of your staff like you take care of your members. DEI services provides a variety of solutions that help your staff instill inclusion within your workplace. Building towards inclusion transforms every part of your organization, drives positive and lasting results and attracts a more diverse workforce. Want to learn more?
Let's talk
DEI services
Diversity, equity and inclusion (DEI) initiatives are gaining momentum at credit unions across the country — and for good reason. DEI is not just a trend or something "else" to do. Well-documented research indicates that there are multiple benefits obtained from implementing a proper DEI strategy in the workplace, including: effective problem-solving, creativity, strong organizational culture, retention of valuable workers and increased business performance1.
Why does DEI matter for credit unions?
"People helping people" is at the heart of the credit union movement. Infusing DEI into every aspect of an organization is designed to help create an environment where all employees thrive and strengthen relationships with current and prospective members. It's long-term work for lasting change.
Watch video: Creating Space for DEI
3 key pillars of DEI series
Workforce
Help your staff genuinely experience your commitment to DEI through an exploration of internal policies and structures and determine resources available to create an inclusive and equitable environment.
Marketplace
Understand your existing membership, identify opportunities to attract new members and inform the delivery of products and services.
Community
Build on the shared credit union mission to see how your credit union can improve financial well-being for all through community engagement and investment.
Diversity, equity and inclusion services overview
DEI is the intentional pursuit of equity for staff, customers or members, and the community. And, each credit union is unique in its community, membership and DEI journey.
DEI practitioners do not have to pursue this initiative alone. There are a variety of options across a wide range of DEI topics to explore, including multicultural business strategy and workforce belonging. Our experienced DEI advisors can help assess your current efforts and guide a plan to activate or accelerate them, tailored to your specific credit union needs and resources.
Learn more about how TruStage can support your journey.
Connect with a DEI advisor
Our Diversity, equity and inclusion services offering
Refine your multicultural business strategy

The assessment takes an expansive look at the market you serve and your membership. Our DEI specialists can help you examine multiple geographies your credit union could serve and better understand members and the community through the lens of ethnicity, life stage segment, economic stability, homeownership, language preference and generational segment. We use a multi-disciplinary approach leveraging demographic data, current marketplace research and insights derived through hundreds of credit union relationships to inform your multicultural business strategy. A common assessment approach includes the following elements:

Employee survey to assess sentiments and capabilities to serve multicultural consumers.
Custom multicultural market research presentation examining worries/values, product preferences, digital affinity, social causes that matter and community partnerships.
Membership analysis to understand your membership's demographic diversity and TruStage product penetration (if applicable).
Geospatial analysis adds perspective to understand the distribution of multicultural consumers and the location of competitors and alternative financial services.

Find the "why" behind your DEI efforts

Individual DEI learning journeys and self-awareness are pivotal to creating intentional DEI impact across organizations. The Inclusion Institute challenges participants to learn about themselves through the lens of race and discrimination in the United States. Facilitators and participants work together to create a brave space and practice difficult conversations. This experience aligns participants and organizations on the purpose and "why" behind their DEI efforts to accelerate progress, no matter if the organization is just getting started or at a critical inflection point to move forward.

The Inclusion Institute is offered to groups of 10-20 within a single credit union organization or individuals can join a cohort of professionals from credit unions across the country. The experience occurs over six weeks with a two-hour session of live learning with fellow participants each week. Participants prepare for weekly sessions with approximately 1-3 hours of reading, videos or writing pre-work. Please contact a DEI Advisor for more information on timing and cost.

Start a DEI journey and align your team for subsequent efforts

The Activator Session is a great way to get started on a DEI journey by setting a foundation of core DEI concepts. If your organization is already on its journey, this experience can serve as a critical pause to step back and re-examine the driving purpose of your efforts. The interactive session can be for small groups or an entire staff of 200 or more participants.

This session provides an overview of our transformational approach by centering equity in all that we do: our workforce, staff and community. Facilitators make connections between historical events and policies that influence the inequalities we see today. Participants will leave with action steps to explore with their team. After the session, we work with credit unions to evaluate impact and consider follow-up support as needed.

Understand unique intersections of identity that matter to your members

We have used our What Matters Now research to guide credit union multicultural business strategy efforts for over five years with a nuanced understanding of multicultural consumers. Our facilitators will collaborate with you to take action on data not available in the free What Matters Now report, Membership & Marketplace Assessment or publicly available information. Our team of multicultural researchers and strategists examine identity intersections of multicultural communities unique to your community or are of strategic importance for your credit union. Our experts facilitate a conversation to develop strategies that authentically reach and better serve multicultural consumers with loans, digital engagement or other financial products.

Foster inclusion and belonging while promoting business results

Employee Resource Groups have been an incredible resource at TruStage™. These groups are employee led and connect staff across roles, demographics and interests. Various business units at TruStage have also relied on ERGs to better understand customers, shape new products, improve customer service and develop marketing that helps deliver business results. The ERG Workshop is designed to assist your credit union in launching ERGs or deepen the impact of existing ERGs by sharing our direct experience and helping to uncover the common bonds, leadership and passion that exists within your organization. ERGs can look different in every organization, and we are ready to discover the unique approach that works best for your staff and business.

Our diverse and experienced team of over 15 DEI and multicultural business strategy professionals have delivered engaging presentations for credit unions, conferences, and other events. Our actionable sessions cover relevant topics that can drive equity for members and staff and grow your bottom line. If you are looking to go deeper, consider a workshop where our facilitators can work with your team to turn insights into action. Popular topics include:

What Matters Now™ All People Seen. All Voices Heard.
Getting Started with DEI
Aging Parents and Their Caretakers — A Multicultural Perspective
Understanding the Affluent Multicultural Consumer
Creating Impact Through a Diversified Vendor Strategy
Fostering Employee Resource Groups (ERGs) for Inclusion and Growth
2022 What Matters Now™ research report
A multicultural and multigenerational lens on data, insights, and action steps for helping your members achieve financial well-being.
Access your copy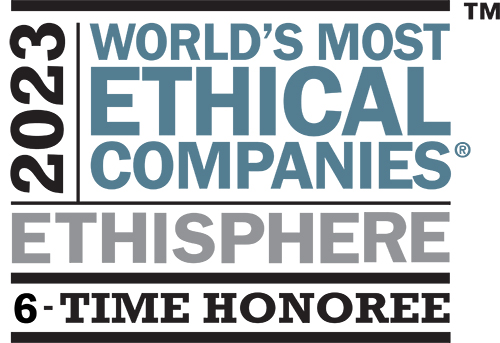 World's Most Ethical Companies Honoree 2023
Strong ethics is good business — it builds a healthy culture, attracts the best talent, and bolsters the bottom line.
Learn more
Shared experiences
At TruStage, we're on our own DEI journey and have learned a lot along the way. We want to share those experiences — real life examples of what has worked and where we faced challenges. We will never claim to be experts, but are committed to advancing DEI and continuing to learn and share those lessons with you, our credit union partners.
Together, we can create an equitable and inclusive future for credit unions, members and communities.