Article
End of year financial planning tips
Interested in starting some end-of-the-year budget planning but unsure where to begin? Here are five strategies you could use to head into the new year set up for success.
December 21, 2022
4 min read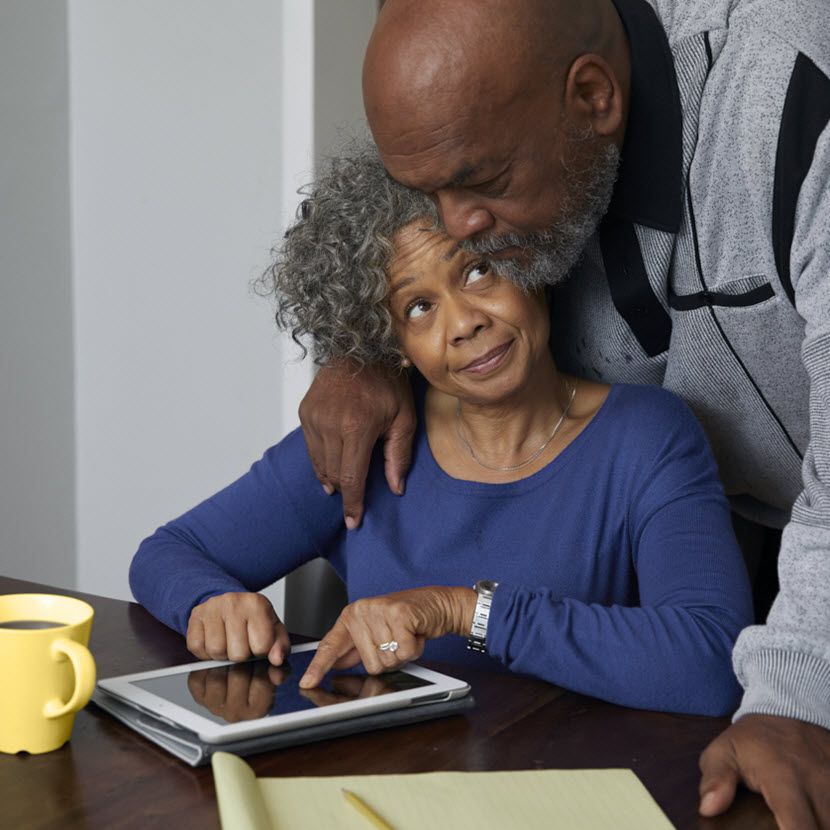 The weeks leading up to the new year are ideal for personal financial planning. You could: 
Look at all of the big-ticket items you own.
Review the financial decisions you made over the previous 12 months.
Get a sense of where you might be headed over the year to come.
Not sure how to begin the process? Here are five end-of-year financial planning tips you could use when looking things over: 
Take advantage of retirement funds:

If you're eligible for a 401k through your employer, contribute enough into the account to receive the match. An employer match is extra money for you. This varies by company, so check in to see what your options are.

If you're not enrolled in a 401k, an individual retirement account (IRA) could be a good fit for your money and your future. The two types of IRA – traditional and Roth – have their own advantages, so be sure to explore all the options available to you.
It's never too early to think about retirement planning. And as you age, it becomes more important. The key is to do as much as you can. If that means saving a yearly bonus, great. If that means reducing weekly expenses by $10, that's helpful too. Stash these savings into retirement accounts if possible.

 

Look over your savings:

According to a study, 42% of Americans had less than $5,0001 in their savings and checking accounts.

That's why the end of each year is a great time to assess where you stand with your budgeting and savings. There are plenty of ways to do this. If you like to write out all your expenses on a notepad, go with that. If you prefer spreadsheets to keep track of everything, see how you fared for that year and what you can potentially change. If you're an app person, there are dozens you can download on your phone.
The point is to stay on top of the cash coming in and the cash going out. You don't have to be an expert – just be active, in whatever way you're able to.  Simple calculations add up. Once you have a good sense of your spending, you can make tweaks as you see fit. Anything saved over – down to the dollar – can be put into a fund to cover medical emergencies, unexpected expenses or retirement.

 

Consider giving to charity or selling items online:

Americans give hundreds of millions of dollars to nonprofits and foundations annually.    

While some of these contributions are typically deductible, tax codes often change. So don't rely solely on charitable giving to be a consistent way to lower your tax bill.
You can also sell items you no longer use on Facebook, Craigslist, eBay or other online marketplaces. Anything around the house could have value for someone else. Consider making a little extra money by posting clothes, electronics, appliances or other items for sale. Every dollar counts. 

 

Check your credit score:

Your credit score has a big impact on your financial health. It's always a good idea to track this number, no matter the time of year. You could also put a credit freeze into effect that restricts access to your financial history and reduces the chance of fraud.

 

Think about your insurance needs:

It can't be said too often: insurance is important. But having an active policy or two isn't enough. You need to continually watch your benefits to make sure they meet your needs.

There is no better time than during an end-of-year budget review. Start with your health care policy. Make sure the coverage matches your medical history and lifestyle. If you're generally happy with your health policy but would like to improve your financial flexibility, consider starting a health savings account. With this, you can take out money after age 65 for any reason, even those unrelated to health care.
Of course, you'll want to think beyond your immediate health needs and think about life insurance. Life insurance could help protect your loved ones after you pass. As you look over your options here, remember that you could use this time to opt out of coverage that you don't need.
By using these end-of-year budget planning tips, you could set yourself up for success in the new year. If you think getting life insurance might help you reach this goal, reach out to TruStage™. Our licensed agents may be able to help you find a term life insurance or whole life insurance plan that works for you.
Got a minute?
Get a life insurance quote - it won't take long.
Get pricing