Article
10 things you absolutely need to know about life insurance
Many financial advisers believe life insurance is key to personal money management. Unfortunately, the number of Americans carrying life insurance has declined since the 1950s. This could be because many folks do not understand the basics of this insurance. Here are 10 things you absolutely need to know.
May 5th 2021
4 min read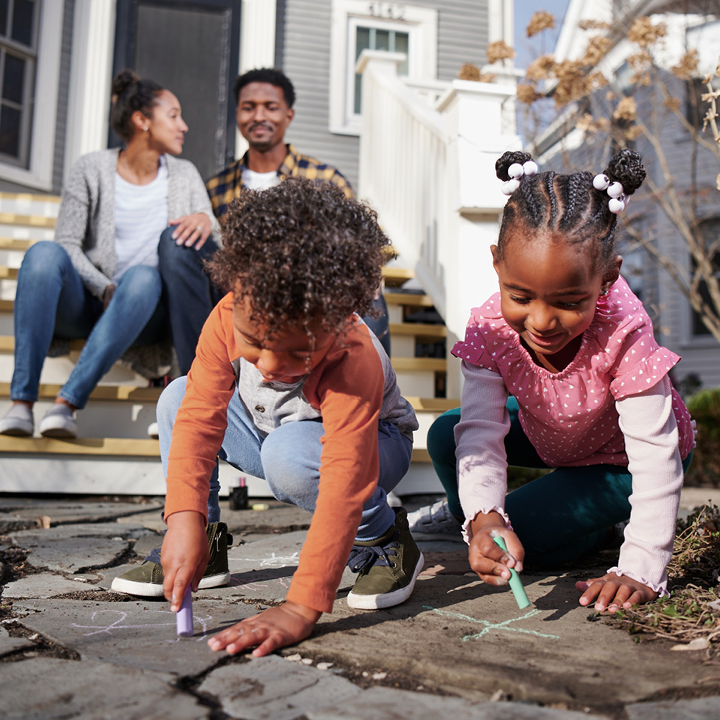 Life insurance helps to cover your personal debts and other expenses for your loved ones if you pass away.

If you pass away, your loved ones could be held responsible for your debts, such as student loans or mortgage payments. They will also likely have to pay for your funeral, a cost which averages around $7,640 in the United States, according to the National Funeral Directors Association. In addition, if you received medical care leading up to your death, your loved ones could be expected to pay your medical bills. Life insurance helps your family pay these expenses.

It is also common to have life insurance to pay for the living expenses of minor children or a spouse after you are gone. Some people even hold life insurance to guarantee their adult children or relatives an inheritance.

 

Life insurance is affordable and available to most people.

Many Americans mistakenly believe that the cost of life insurance is very high. In fact, according to LIMRA and the non-profit Life Happens, coverage can be as little as $160 a year, or $13.33 per month.

If you work a full-time job, there's a good chance your employer offers group life insurance for free or very little cost. This coverage is usually only very basic, but it can help.

 

There are two main kinds of life insurance: term life and whole life.

Term life insurance will only cover you for a set period, usually 10 to 30 years, at which point it expires. However, the premiums tend to be lower than whole life insurance, while the payouts to loved ones can be high.

On the other hand, whole life insurance is more expensive but usually does not expire as long as you pay your premiums. Whole life also has a "cash value" component that puts a portion of your premiums in an account that earns interest. Under certain conditions, you can borrow from this account to meet expenses while you are alive. However, this typically reduces the payout for your loved ones unless you pay it back.

 

You can generally adapt your plan to meet your situation.

Many companies, including TruStage®, allow eligible policy holders to convert a term life plan to a whole life plan as they age.

 

A life insurance payout is usually tax-free.

Your loved ones likely won't have to worry about reporting the money at tax time, and they should be able to use the funds as they see fit.

 

The cost of life insurance premiums is impacted by several factors.

In addition to the amount of coverage you purchase, the price of your life insurance premium is affected by your age and health. Your lifestyle, including any risky hobbies you have, also can affect your premiums.

 

You can purchase riders to adapt your health insurance for different needs.

If you have a serious health condition such as diabetes that makes it difficult to get life insurance, you can purchase an amendment to a life insurance policy called a rider. A guaranteed insurability rider gives you access to coverage without a medical exam. You can also purchase riders to accommodate risky hobbies. In addition, there are riders that pay a living benefit if you suffer a serious injury or debilitating illness.

 

You can improve your health to get a lower premium.

If you can prove that you have been tobacco-free for two years, you may be able to get your premiums reduced. This also holds true if you have been able to hold a body mass index (BMI) of less than 24.9 for at least one year.

 

Shop around to find the best life insurance plan for you.

According to the Insurance Information Institute, more than 800 companies offer life insurance in the United States. Many experts suggest that you get price quotes from several companies before purchasing a policy. It's also wise to check the financial ratings of insurance companies in a source like A.M. Best and read a company's online customer reviews.

 

The COVID-19 pandemic caused more people to purchase life insurance.

Since the beginning of the pandemic, life insurance has seen double-digit growth as many people have realized it is a smart investment. In uncertain times, life insurance helps you protect the people you love.
Got a minute?
Get a life insurance quote - it won't take long.
Get pricing