President & Chief Executive Officer
Robert N. Trunzo
President & CEO, TruStage — Madison, Wisconsin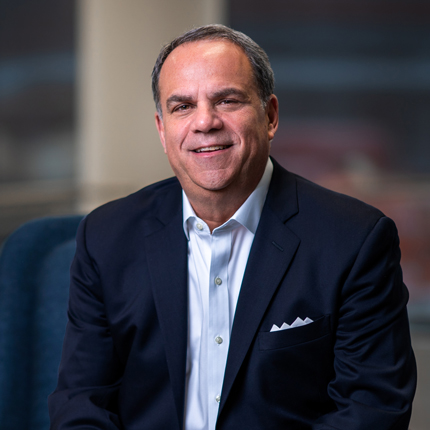 Robert N. Trunzo became the eighth president and chief executive officer of CUNA Mutual Holding Company in 2014 after joining the company in 2005. During his tenure, he's held a number of roles including chief operating officer and executive vice president of Sales & Marketing. In 2023, under his leadership, the company unified its portfolio of insurance, investment, ­and technology solutions under one single brand—TruStage.
TruStage is the leading provider of insurance and financial services to middle-market consumers. With more than 4,200 employees, the company has significant operations across the United States and operates international businesses in Canada and the Caribbean. The company headquarters is located in Madison, Wisconsin.
Since Trunzo became president and CEO, the company's annual revenue has grown by more than $1 billion; and in 2021, assets under management doubled to more than $35 billion following the largest acquisition in the company's history. Also important to Trunzo, is making good on the company's promise to enable more people in more ways to make financial decisions that work for them. As CEO, Trunzo has overseen a 53% increase in consumers protected and is leading a historic effort to unify the company under a single brand, TruStage, in 2023.
He also was instrumental in creating TruStage Ventures – the venture capital arm of CUNA Mutual Holding Company– to give the company a new way to discover and support the next generation of innovators in the financial services space. TruStage Ventures has invested $300M in 40 fintechs since 2016 and contributed to over 1,000 credit union and fintech partnerships.
Since his first year as CEO, Trunzo had his eye on creating a more diverse and inclusive culture at CUNA Mutual Holding Company and quickly added inclusion as a company value. Since then, he's sharpened the company's purpose to ensure a brighter financial future is accessible to everyone. He formed a Diversity, Equity & Inclusion team and a Multicultural Center of Expertise to advance equity internally, within the financial industry, and within the communities where the company operates. In 2020, he signed the Credit Union DEI Collective pledge and released CUNA Mutual Holding Company's first official public position on social justice.
Prior to CUNA Mutual Holding Company, Trunzo held several leadership roles including a role early in his career as Secretary of Development for Wisconsin governor Tommy Thompson. He also served as chairman of the Southeast Wisconsin Professional Baseball Park Board of Directors, which oversaw the design, financing and construction of Miller Park, home of the Milwaukee Brewers.
Trunzo is an active member of the business community and insurance industry. He was recognized as a 2018 Best of Madison Business honoree, served as chair of the 2017 United Way of Dane County campaign, and is a member of the American Council of Life Insurers.
A proud native of Louisville, KY, Trunzo earned a bachelor's degree from the University of Kentucky (UK) and was inducted into the UK's college of Arts & Sciences Hall of Fame in 2019. Trunzo also holds a law degree from Marquette University in WI and completed the Kellogg School of Management Executive Program at Northwestern University in IL.
Connect with Bob on LinkedIn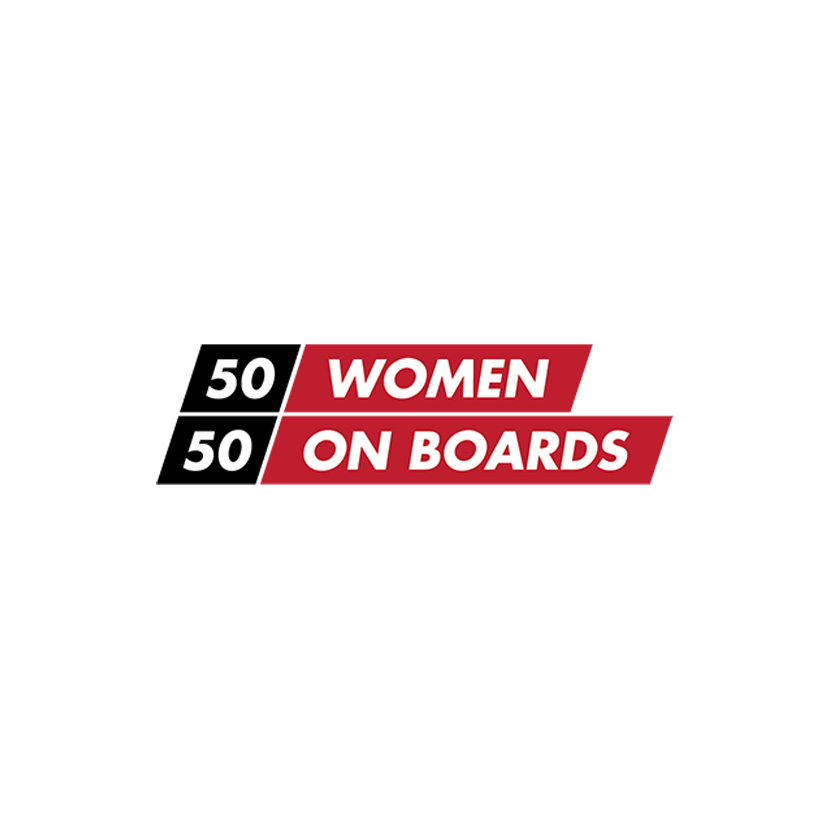 Winning "W" Company for Board Diversity
When our Board of Directors, leadership teams and workforce are diverse, we can better serve our customers and each other. The 50/50 Women on Boards campaign, which is the leading global education and advocacy campaign driving movement toward gender balance and diversity on corporate boards of directors, has recognized TruStage as a Winning "W" Company since 2012.