Coronavirus (COVID-19) Update
Last updated:Monday, April 20, 2020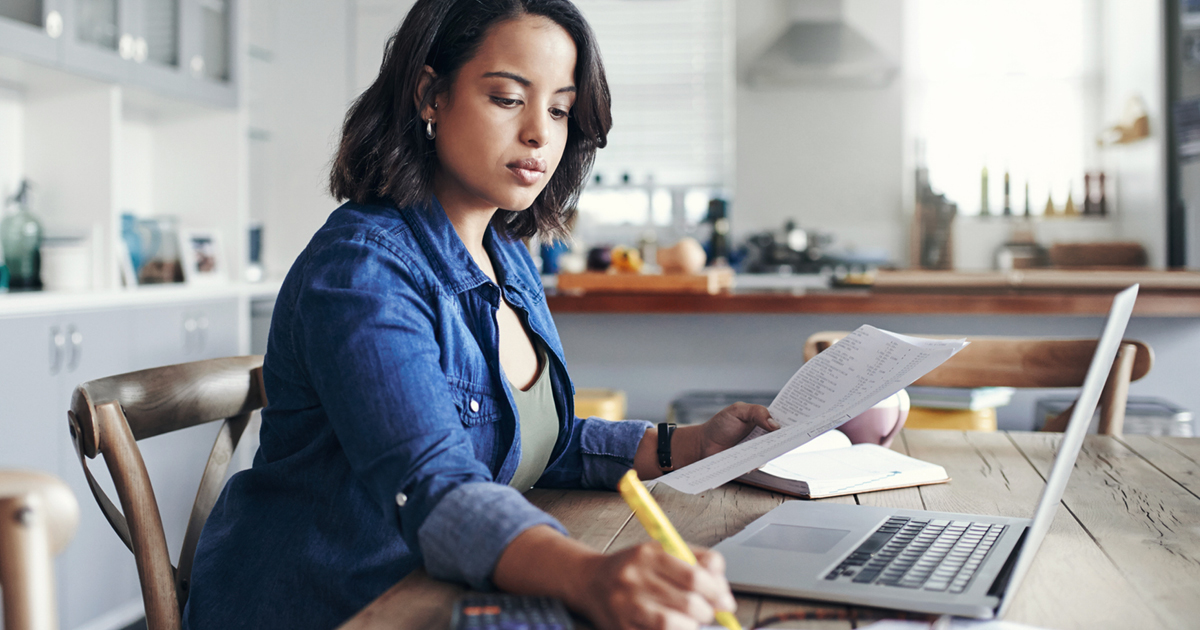 Customer Care Update: 
TruStage is closely monitoring information from the Centers for Disease Control, the World Health Organization and local state health officials in close connection with our customers, partners and communities. We are navigating through this together and supporting one another. We will continue to follow public health guidelines and help our community and customers however we can.
TruStage is taking the necessary steps to adhere to both CDC recommended social distancing and community and/or state mandated orders to shelter in place or observe safer-at-home orders. To ensure we can continue servicing our customers, our Customer Care team is working from home. With most schools and businesses closed, other members of their families may be home as well, and we apologize for any background noise you may hear when calling into the Call Center. We can assure you, we are here to take care of your needs and we appreciate your patience during this unprecedented time.
A Message from Our President & CEO, Robert Trunzo:
We are living in unprecedented times as the world continues to focus on and respond to ongoing developments related to the coronavirus (COVID-19). Like you, we continue to stay informed and are prioritizing actions that protect the health and safety of our customers, employees, partners and community members. While many things are uncertain today, you can have confidence that we are here, ready and able, to serve your needs. Read Robert's full message now.
Answers to your questions
Please refer to the following Frequently Asked Questions & Answers for our customers during the coronavirus pandemic:
66% of our life insurance claims are paid in 10 days or less. This includes contestable and non-contestable life insurance and AD&D claims.

We cannot accept partial payment for your monthly premium. If your total amount due is more than your monthly premium, we can accept payment for 1 month rather than the total due in order to continue to extend the time that your policy will remain active.

Some types of TruStage policies may offer a cash value. Please contact one of our Customer Care Representatives by calling 1-888-787-8243 Monday - Friday, 7:00 a.m. - 6:00 p.m. CST. We will be happy to review your coverage and help you with your questions.

You may speak with one of our Customer Care Representatives by calling 1-888-787-8243

Monday - Friday, 7:00 a.m. - 6:00 p.m. CST.

TruStage Life Insurance covers death by all causes that are not explicitly excluded in the policy.

TruStage offers a variety of ways for you to make a payment on your policy. Please visit our website at 

www.TruStage.com/my-account

 or call 1-888-787-8243. Self-service options are available 24/7. If you would like to speak with one of our Customer Care Representatives, please call during our normal business hours: 

Monday - Friday, 7:00 a.m. - 5:00 p.m. CT.

TruStage AD&D does not cover deaths due to natural causes, including viruses.

There would not be any benefits paid out under TruStage AD&D due to hospitalization related to COVID-19. Hospitalization benefits under AD&D are limited to those that are related to a covered accident under the policy.

TruStage insurance is still available for application and purchase at this time by visiting 

trustage.com

 or by calling 1-855-686-0825.

TruStage and its parent company, CUNA Mutual Group, remain financially strong. We have no concerns about our ability to pay legitimate claims.

You are able to increase your AD&D coverage right over the phone.  Please contact one of our Customer Care Representatives by calling 1-888-787-8243 Monday - Friday, 7:00 a.m. - 6:00 p.m. CST

To increase your Life Insurance coverage, you would need to apply for an additional policy. You can apply for life insurance

at this link

 or by calling 1-855-686-0825.

Visit Create Account to create an online service account. Once you create an online service account you can manage some features of your policy online. For example, you can:

Make and schedule payments
View and download details about your policy (policy type, coverage amount, etc)
Update beneficiaries
Update phone, address and email
Reactivate a lapsed policy

The federal government has set up a website to deal specifically with financial challenges caused by the COVID-19 pandemic. For information on unemployment compensation, the economic stimulus payment, small business loans and more, go to: https://www.benefits.gov/help/faq/Coronavirus-resources

In addition, these resources may be able to provide financial information and assistance:

Your Credit Union: Contact your credit union and ask if it offers programs and options to help you get through this challenging period.
https://www.usa.gov/help-with-bills: This is another federal government resource with information about getting help paying phone bills, medical bills, home energy bills, getting prescription drugs, and more.
https://www.usa.gov/unemployment: If you lost your job as a result of the COVID-19 pandemic, you may eligible for unemployment compensation. This link will tell you how to get it.

The pandemic has caused many people to lose their housing and struggle to put food on the table. Also, many people either don't have health insurance or can't afford the out-of-pocket costs. Here are resources that may be able to help: